Finn Distribution & Support For the Northeast, U.S.A.
Used & New Equipment, Parts, Service, Maintenance and Supplies
We are the exclusive distributors of FINN Hydroseeders, Bark Blowers, Straw Blowers, and Consumables for Maine, New Hampshire, Massachusetts, Vermont, Connecticut, Rhode Island and New York.
---

Know More...Do More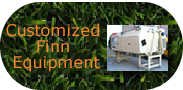 Finn has built many of the popular hook and go hydroseeders as well as hook and go bark blowers and skid mounted MTS units. Many hydroseeders have been equipped with special features such as dust suppression systems for gravel roadways and construction sites, large spray platforms, stainless steel tanks, remote controls, additional agitators and special flush systems.
Learn More →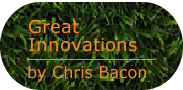 "I was once in the business of landscaping having co-managed a firm in New Hampshire and now am on the equipment side of the green industry. It is amazing to me how equipment innovation has changed the way landscape construction and maintenance companies do business today." -Chris Bacon
Learn More →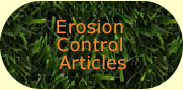 Finding Solutions with innovative ideas and the right equipment.
Erosion control projects from around the country.
Vegetating Ski Runs
West Virginia Highway 47 Cut
Eroding Adirondack Slopes
Oil and Gas Drilling Reclamation
Learn More →
---